Bağış yapmak için aşağıdaki görsele tıklayıp yönlendirilen sayfada ilerleyebilirsiniz. To make a donation, you can click the image below and proceed to the redirected page.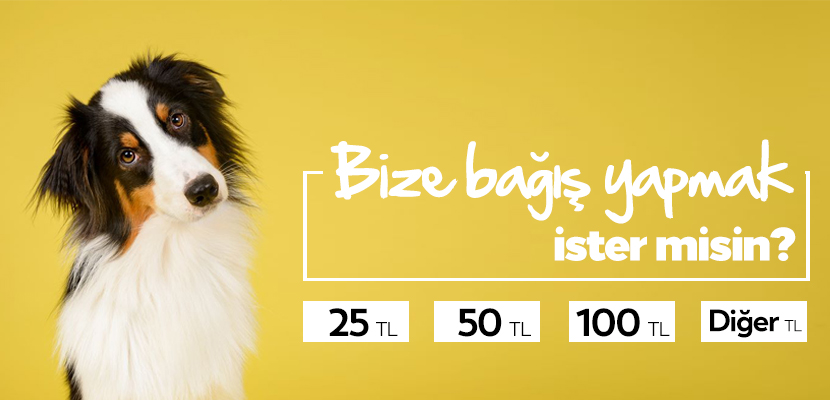 Sevdiklerinize, arkadaşlarınıza ve ya iş ortaklarınıza hediye almak yerine onların adına bağışta bulunarak daha çok çocuğun sağlıklı ve mutlu bir aile ortamında büyümesine destek olun!
SERTİFİKALARI GÖRÜNTÜLE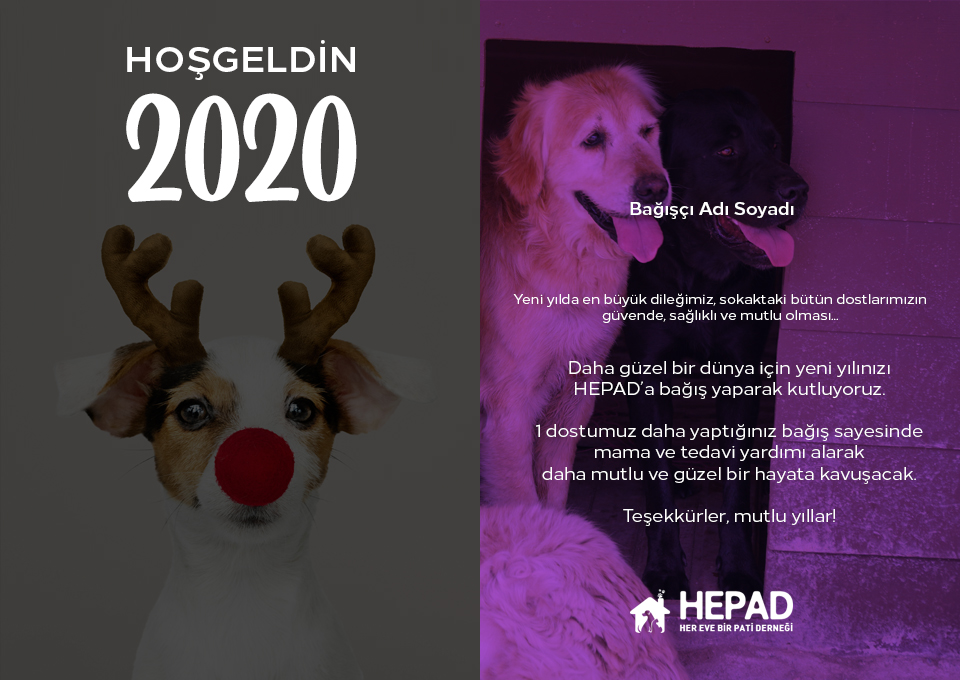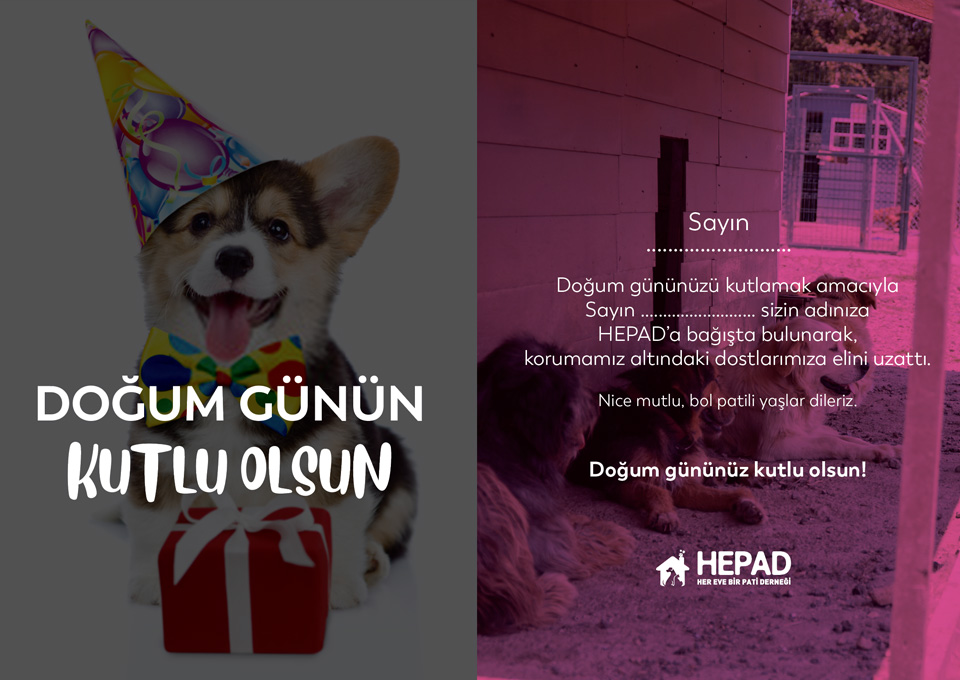 Aşağıdaki banka hesap numaralarından havale ile derneğimize bağışta bulunabilirsiniz
  T.C. Ziraat Bankası A.Ş.
Hesap Adı : Her Eve Bir Pati Derneği
TL IBAN : TR84 0001 0020 5488 7361 2750 01
Dolar IBAN : TR57 0001 0020 5488 7361 2750 02
Euro IBAN :TR30 0001 0020 5488 7361 2750 03
Swift Kodu: tczbtr2a
Hepad Shop ile hem bize hem de Türkiye'deki diğer barınaklara mama bağışında bulunabilirsiniz.
MAMA BAĞIŞLA
Aşağıdaki linke tıklayarak ister kendi bireysel bağış kampanyanızı başlatabilir isterseniz de daha önce başlatılan kampanyaları görüp destek olabilirsiniz.
BİREYSEL BAĞIŞ